24/7 Video Live Streaming Server

Setup once. Keep running forever.
24/7 livestreams are getting more and more popular on YouTube, Twitch and other video streaming platforms. Most of the channels use a video streaming server to create a continuous stream of entertainment. Our Video Streaming Server Platinum is the ideal solution for your 24/7 live streaming needs.
24/7 Cloud Video Streaming Server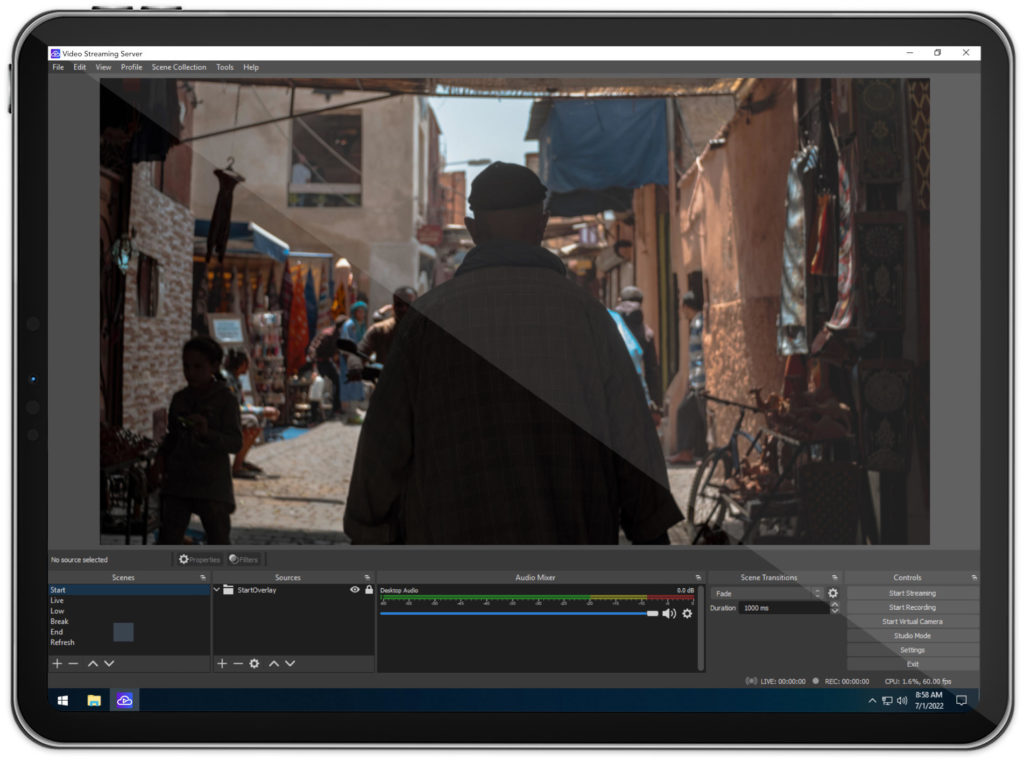 The challenge of running a video stream 24/7
Running a 24/7 livestream can be challenging. From the hardware demanding task itself to Internet disconnects to power outages and the rising costs of electricity: There are a lot of headaches involved in running a live stream 24/7. This is why we created a solution that takes care of all that so that you can focus on providing the best content. Our Video Streaming Server Platinum is designed to meet the high demands of a 24/7 livestream. Embedded in a highly secure data center, we offer reliable and secure live streaming for our clients all around the globe.
How to use a video streaming server for 24/7 livestreams
Setting up the server is as easy as setting up a livestream locally. We provide a powerful cloud server that offers the same features you would expect from a local broadcasting solution. Create different scenes that you can manually control or work with just one scene that plays out a playlist of videos continuously. You can control the server remotely via our Remote Desktop connection or the customer control panel. Upload videos, images and audio files to the server to create the most engaging 24/7 livestream content possible. If you should have specific requirements, feel free to contact us at any time. We will be more than happy to assist you.