IRL Streaming

The Complete Guide & Setup
If you want to start IRL Streaming, there are a lot of different options to choose from. We will guide you through everything: From the best equipment and gear to setting up your own Video Streaming Server for best stability and highest production value.
IRL stands for "In Real Life". IRL Streaming means that instead of streaming from your home using your computer, you use a mobile device to stream outdoors. The development of higher mobile broadband connection speeds allows high-quality video streaming on the go. Until recently Twitch offered a category named "IRL" for streaming real life content. They introduced more than 10 more specific categories that differ between the kind of real life content the streamer creates.
The best IRL streaming setup: Using an IRL backpack
If you want to achieve best possible image and audio quality as well as the highest production value with custom scenes and overlays the best option is an IRL Backpack. The backpack contains a mobile video encoder, a powerbank, a camera and a mount or tripod for best handling as well as a lot of cables to make everything work. If you want to learn more about it or buy it directly from us, check out our IRL Backpack.
The benefits of using a sophisticated setup like this are perfectly obvious. Using your favorite camera allows for best possible image quality. Having the ability to use a wide-angle lens as found in action cams allows the viewer to get the best impression of the surroundings. You can also utilize multiple mobile broadband connections for best connection stability. The image stabilization in action cams is the best on the market as these cameras are specifically designed for "action" as the name implies.
The hybrid setup: Using an action cam (GoPro) + mobile hotspot
If you already have a recent action cam like a GoPro chances are that you can use it for streaming too. Using your smartphone as a hotspot this combines the great wide-angle and image stabilization of an action cam with the Internet connectivity of a smartphone.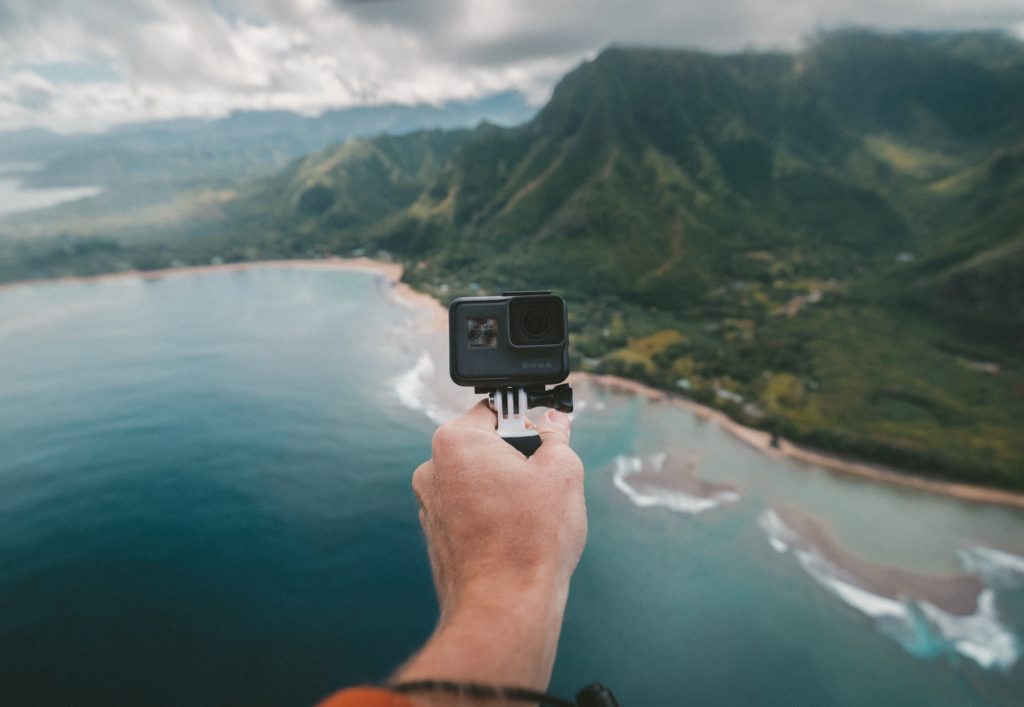 While using a smartphone as a hotspot generally works we still recommend using a mobile router for better connectivity. The best model we tested and highly recommend is the Netgear Nighthawk M1*. During our tests over 10 hours we saw the hotspot connection drop about once per hour while the mobile router connection was completely stable. We tested this with a GoPro Hero 7 Black and would recommend getting either this or a newer GoPro model.
The best IRL streams use OBS Studio
OBS Studio is one of the most popular streaming software for both regular streams at home as well as mobile streams. Using a sophisticated streaming software for mobile streams has significant benefits. Instead of streaming directly to your preferred platform you stream to your local computer running Streaming Software or a Video Streaming Server in the cloud. The computer or server running Streaming Software will make sure that you always have a stable stream even if you have poor signal on your mobile streaming device. You can add custom overlays and alerts for a very personal and individual stream.
We developed two solutions for IRL streamers to help them make the most of their streams no matter what streaming hardware they use.
IRL Video Streaming Server

Use our powerful cloud Video Streaming Servers
The Video Streaming Server in the cloud is the most comfortable solution. Using a very easy-to-use web interface you are able to start your stream, switch scenes and stop the stream. The scenes switch automatically depending on the quality of your signal to ensure a great experience for your viewers. Everything is already pre-configured and you do not need a powerful computer but have everything in the cloud for the easiest possible experience.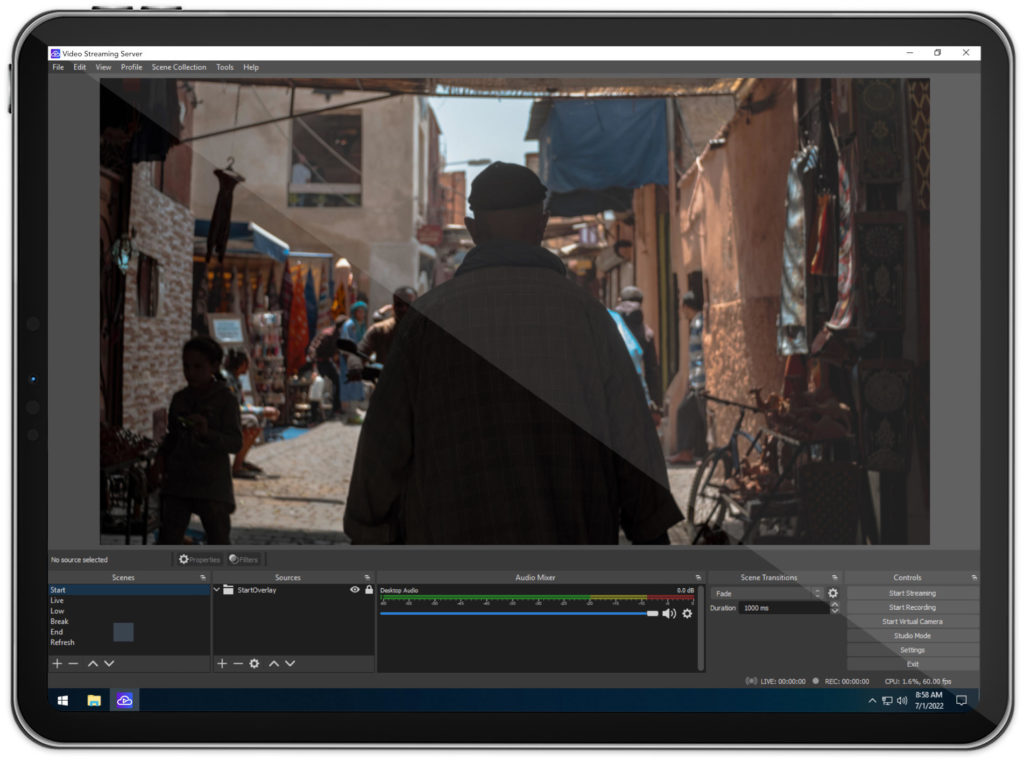 Examples: GoPro, LiveU, DJI Mimo

Examples: Larix Broadcaster, Jetson Nano Encoders
IRL RTMP & SRT Endpoint Server

Use your own Streaming PC
If you already have a powerful computer running OBS Studio our IRL Endpoint Server allow you to embed your mobile stream into your local computer. We also integrated the automatic bitrate detection and scene switching to offer you all the necessary features for a professional IRL stream without having the need to use a more expensive cloud streaming server. We recommend this for more advanced users who already worked with OBS Studio in the past.
Whether you need the IRL RTMP Server or the IRL SRT Server depends on the encoder you use. Please see the list of example hardware encoders to check with your existing hardware. If you are unsure, feel free to contact us at any time.
How much data does IRL streaming use?
IRL Streaming requires a lot of bandwidth. Especially high resolution footage often uses bitrates around 6.000kbit/s to 10.000kbit/s. Based on the following examples and your estimated streaming time per month you can calculate how much traffic you will generate.
| Resolution & Framerate | Bitrate | Traffic per hour |
| --- | --- | --- |
| | | |
| | | |
| | | |
| | | |
| | | |
| | | |
We also created a tool that you can use to calculate your monthly data usage by entering the amount of hours that you stream per week and the bitrate that you stream at. This will help you pick the right data plan for your IRL streams.
Best camera for IRL streaming
Depending on what you do while streaming there are different cameras that could make the most sense for your use case. Most people use an action cam because of the great image stabilization, durability and the small form factor. Therefore in most cases going for an action cam is a good choice. We tested both GoPro and Sony action cams and with the most recent models there is not a big difference anymore.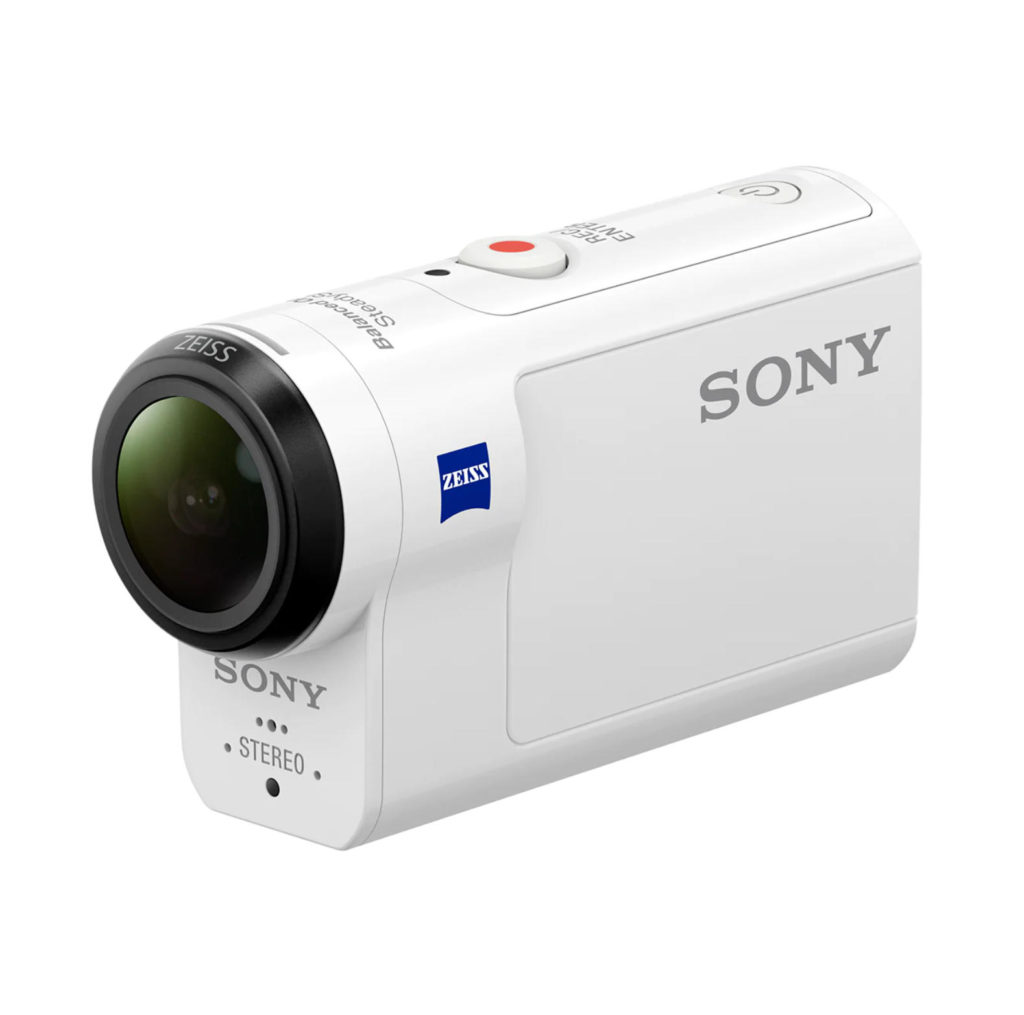 If you want to use an IRL Backpack you should keep in mind that the camera needs an HDMI output. While most cameras are equipped with a Micro HDMI output some miss this feature and can therefore not be used with the IRL Backpack. If you want to stream using the action cam itself, make sure that the camera supports your preferred streaming platform or for best flexibility a custom RTMP URL. This is necessary if you want to use Streaming Software for advanced streaming features like overlays, alerts or automatic scene switching depending on your signal quality.
If you want to achieve even better image quality you can use a DSLR or mirrorless camera. As not many DSLRs offer the possibility to stream directly using the camera, you would probably want to use an IRL Backpack for this. This allows you to use the HDMI output of the DSLR. You should make sure that you are able to use a powerbank or another power source for longer streams as using the video function continuously will drain the camera's battery quickly. Having a screen that can be used as a selfie screen (flip-out screen) is very useful. Last but not least you need to make sure that the camera will not turn off or go in stand-by mode after a certain time of not recording as you will probably not record at the same time but only use the HDMI output of the camera.
The cheapest setup: Using a smartphone
The cheapest way to start IRL streaming is by using your smartphone's integrated camera. Some of the most popular IRL streamers used smartphones when they started out. If you already have a fairly modern smartphone chances are that it is already capable of streaming live video.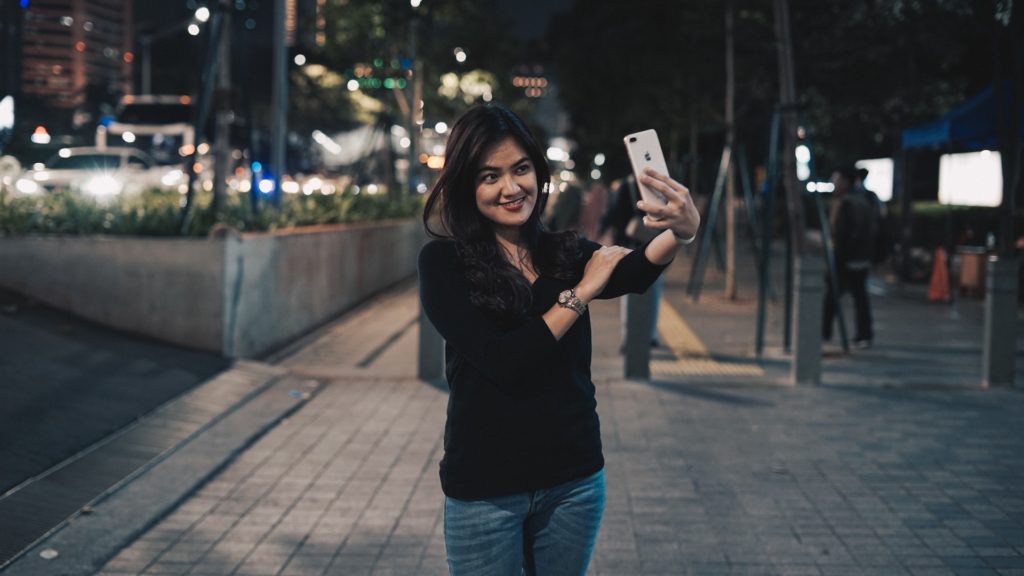 The app we currently recommend for best features and stability is Larix Broadcaster. The app allows you to have alerts in your stream, offers streaming via SRT (Secure Reliable Transport) and works really well with the latest flagship smartphones. If you only stream occasionally and do not need the best possible image quality streaming from your smartphone is absolutely sufficient.
There are some limitations that you need to keep in mind. One of the major problems is image stabilization. Some smartphones have image stabilization but even the ones that do have a very basic stabilization compared to action cams. If you walk a lot during your IRL streams this will lead to shaky footage that viewers might not enjoy that much. In order to stabilize the footage you will need a gimbal like the DJI Osmo Mobile*.
If you have a Samsung device with a Snapdragon processor, you will be limited to 30fps on third party apps like the Streamlabs app. For the Samsung Galaxy S10 Snapdragon processors are used in the following regions: USA, Canada, China, Japan and Latin America. If you plan to stream in 60fps you will need an international version that features an Exynos processor instead of the Snapdragon.
iPhones tend to get very warm doing video encoding and it will also drain your battery very quickly. If it gets too warm the video can start stuttering. You should therefore make sure to have enough cooling (a smartphone case with good airflow) and always use a powerbank to power your smartphone.
Best phone for IRL Streaming
If you look for the cheapest way to start streaming IRL, you can get a Samsung Galaxy S7 (Edge). This will allow you to stream in 720p @ 30fps. Some of the most popular IRL streamers used this exact device when they started before switching to the IRL Backpack. This is the absolutely minimum though and we highly recommend going for a newer model for higher performance. For Android users we recommend getting a Samsung Galaxy S9 or newer while iPhone users should get an iPhone X or newer for a good performance.
Recommended Settings for Smartphone IRL Streaming
Finding the optimal settings for streaming from a smartphone can be very difficult. Especially the bitrate, resolution and framerate should be configured carefully as minor changes can cause the whole stream to stutter. 
For the bitrate you should start with a value of around 1000kbit/s. This is not much for video streaming but as you only have one internet connection on your smartphone and the mobile connection quality can vary from place to place it is more important to have a stable stream instead of higher quality. If your stream is stable you can bring the bitrate up step by step but always test the connection speed and quality first to prevent stream stuttering.
The resolution and framerate depends not only on your internet connection but also the performance of your smartphone. If you have an older device you should start with 360p or 480p, both at a framerate of 30fps. For newer smartphones 720p @ 30fps can improve the quality if you also adjust the bitrate accordingly to something around 3000-4500kbit/s and have a stable internet connection for this. Going for high-end settings (1080p @ 60fps) does not really make sense for smartphones as you will need a stable bitrate of 6000kbit/s for this to work which is rarely the case for mobile broadband connections.
What is the best app for IRL Streaming?
As of writing this article the best available app for IRL streaming is Larix Broadcaster. The app offers a lot of handy features for IRL Streaming and is available for both iOS and Android. If you want to add overlays to your stream, the app offers the functionality to add web based widgets to the stream. For streaming both what's in front of you as well as yourself you can add both the front and the back camera to your composition. You can set your desired bitrate, framerate and resolution so that they match your smartphone limitations as well as potential network limitations. The app also offers automatic reduction of the bitrate it sends in case you enter an area with poor signal. These and a lot of more features make Larix Broadcaster the best app for IRL Streaming.